QATARGAS SUPPORTS QATAR GOLF ASSOCIATION'S JUNIOR GOLF PROGRAM
Qatargas supports Qatar Golf Association's Junior Golf Program
Qatargas has announced its support for the Qatargas/QGA Junior Golf Program run by the Qatar Golf Association (QGA) for the 13th season in a row.
Qatargas' support for the program is aimed at helping to increase the popularity of the game of golf in Qatar, especially amongst the younger generation.
"QGA is very pleased to continue Qatargas support for the Qatar Golf Association's Junior Golf Program. QGA believe that Qatargas support will help to make the game of golf even more popular amongst the younger generation in Qatar.
The Golf Association in cooperation with Doha Golf Club organizes weekly golf competitions throughout the year, except during the summer period. QGA Junior Qatari players as well as junior members of the Doha Golf Club participate in these events. Qatar Golf Association also held a Training Camp in France for two weeks as a support for the Junior Team.
As part of the programme that runs from September 2019 to May 2020, young boys and girls will benefit from golf education, etiquette and training in addition to weekly golf events. The objective of the QGA is to build new talented young Qatari golfers to become national team players for the future of golf in Qatar. Qatargas believes its support will help to improve the standard of golf among the juniors.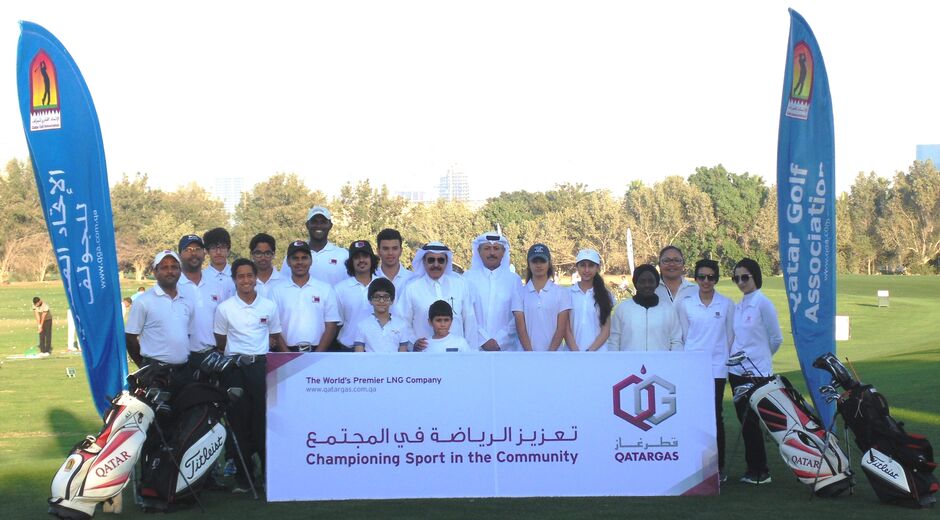 ​